...would still need pruning.
Allow me to say, before I go any further, that I don't know how to prune. Really, I don't. I know that it needs to be done. I've seen how a good pruning can make plants healthier and more lovely. Every time I try to prune, I read as much as I can find in the library about pruning that particular plant in an effort to do better. I feel like, when I have to prune, I end up hacking off branches at random. Fortunately, most plants seem more than capable of surviving a bad haircut.
A few years ago, home from college on spring break, I noticed that rose bushes in my girlfriend's parent's backyard. They had, apparently, been planted by the house's previous tenants several years ago and had since lacked the attention they needed. They were massively overgrown, sprawling up onto the roof of the house, a dense mess of bramblous branches. How I wish I had a photo of that wild mass of twisted branches.
Wanting to impress my future in-laws, and having just assisted my aunt with her masterful pruning the week before, I offered to do what I could to tame these rose-beasts. Despite it being rather late in the year, I armed myself with welding gloves and my trusty bypass pruners and lopped off branch after branch. I was terrified that the severity of my attack, combined with it's less than surgical nature, would send the plants into shock and kill them all.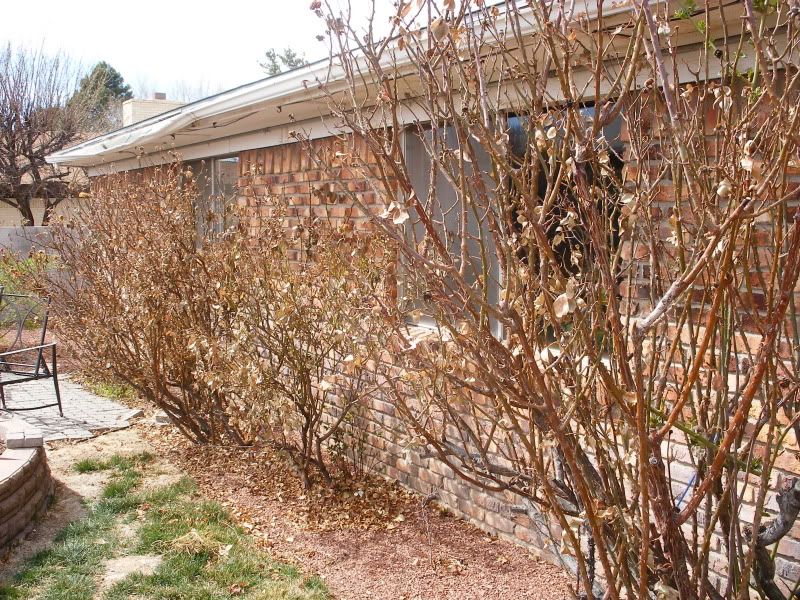 It did not. The roses sprung back, stronger than ever, in a profusion of blooms.
Last week marked the third year that I have picked a fight with those prickly plants. Each year they seem more like rose bushes and less like a horticultural horror. This year I filled three trash cans with the waste cuttings and the roses are already sending out new growth, preparing for the coming season.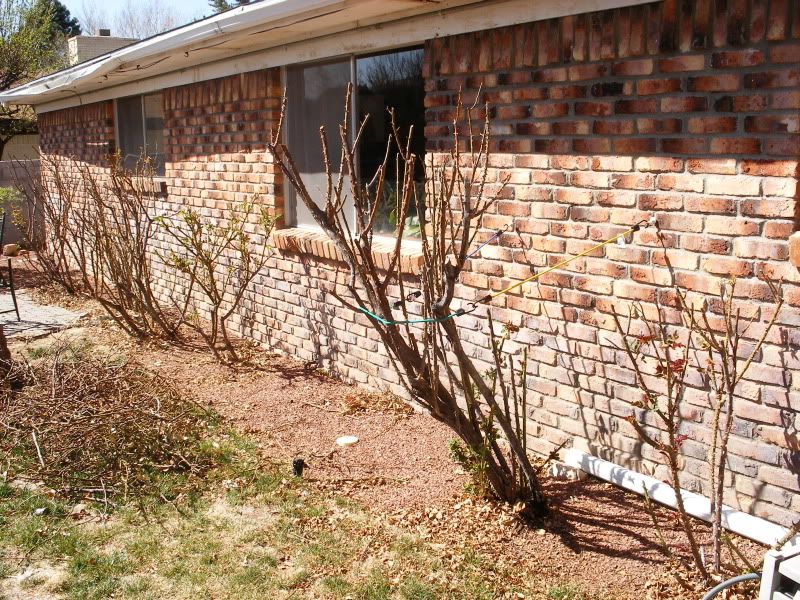 The moral of the story: prune with enthusiasm! Don't be afraid of butchering your plant. Odds are good that it will survive your ineptitude, as the plants in my care continue to survive mine, and you can attempt to fix any mistakes next year.